Shopping Center Management and Investments
R.G. Nieto Co. is a family owned and operated commercial real estate company headquartered out of Medina, Ohio specializing in the management, acquisition, disposition, and auctioning of shopping centers throughout Ohio and Florida.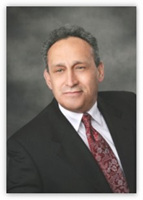 Mr. Nieto is a licensed real estate broker and a licensed auctioneer in the states of Ohio and Florida. With over 40 years of experience, Mr. Nieto has participated in thousands of transactions; involving sales, leasing, management, and auctioning of apartment buildings, office buildings, shopping centers, industrial buildings and vacant land throughout Ohio.
As an investor, Mr. Nieto has assembled numerous partnerships to acquire shopping centers throughout Ohio and Florida with his two recent acquisitions being the $10M - 208,000 SF Bidulph Plaza Shopping Center in Brooklyn, Ohio and the $10.5M – 220,410 SF Park Place Shopping Center in Sandusky.
Mr. Nieto has authored articles on investment real estate locally and nationally. For over 13 years, he wrote a monthly column on investing in real estate for Cleveland's Properties Magazine.
Our Ohio Managed Shopping Centers are located in Cleveland, Canton, Mentor, Mentor-on-the-Lake, Orrville, Parma, Parma Heights, Painesville, Rittman, Rocky River, Lyndhurst, North Randall, Brooklyn, Strongsville and Sandusky. We serve Northeast Ohio including Cuyahoga County, Lake County, Stark County, Wayne County and Erie County. We also co-manage a 500 unit multi-family complex in Miami, Florida.
In addition to providing professional property management; we can provide bookkeeping services only, private consultation on commercial real estate, represent you when buying or selling, place you in a general partnership, market your property through auction, locate commercial financing, provide property tax reduction assistance, act as receiver for REO properties, and temporarily manage troubled assets for a quick turnaround.
Our branch office, located at 6078 Pinecone Drive in Mentor, OH, handles the accounts receivable and accounts payable for all our properties. John C. Call, our senior property manager, and his staff are on site and can be reached at 440.639.2672.
Ready to find out more?
(330) 952-2510